AI Content Generator &
SEO Assistant
Generate high-quality content, optimize it for search engines, and engage your audience like never before
Featured on




Revolutionize Your Content with AI
Leverage the power of AI to generate engaging content, optimize it for search engines, and captivate your audience.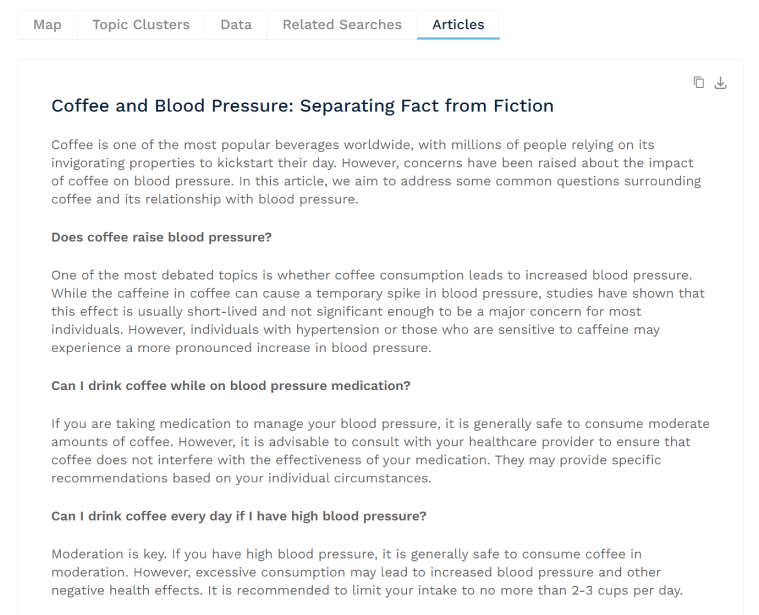 Create Content Briefs with Ease
Get professionally crafted, detailed, and ready for execution content brief in seconds. Simply hand it over to your content creation team.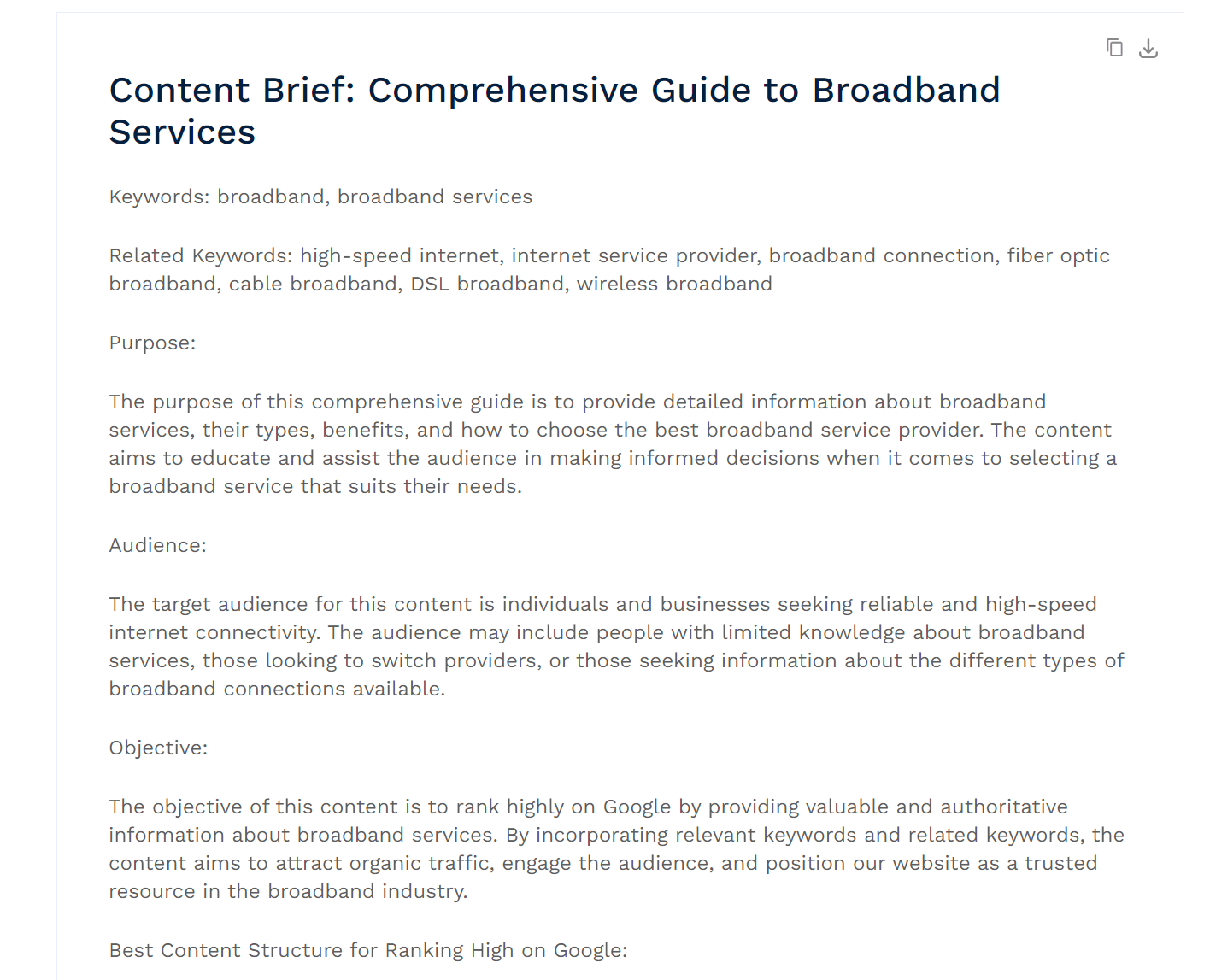 Instantly Create a Topical Map
Create a comprehensive topical map that delves multiple levels deep, suggesting the articles you need to create to fully cover a given topic. Use this map as a roadmap to achieve topical authority in any area.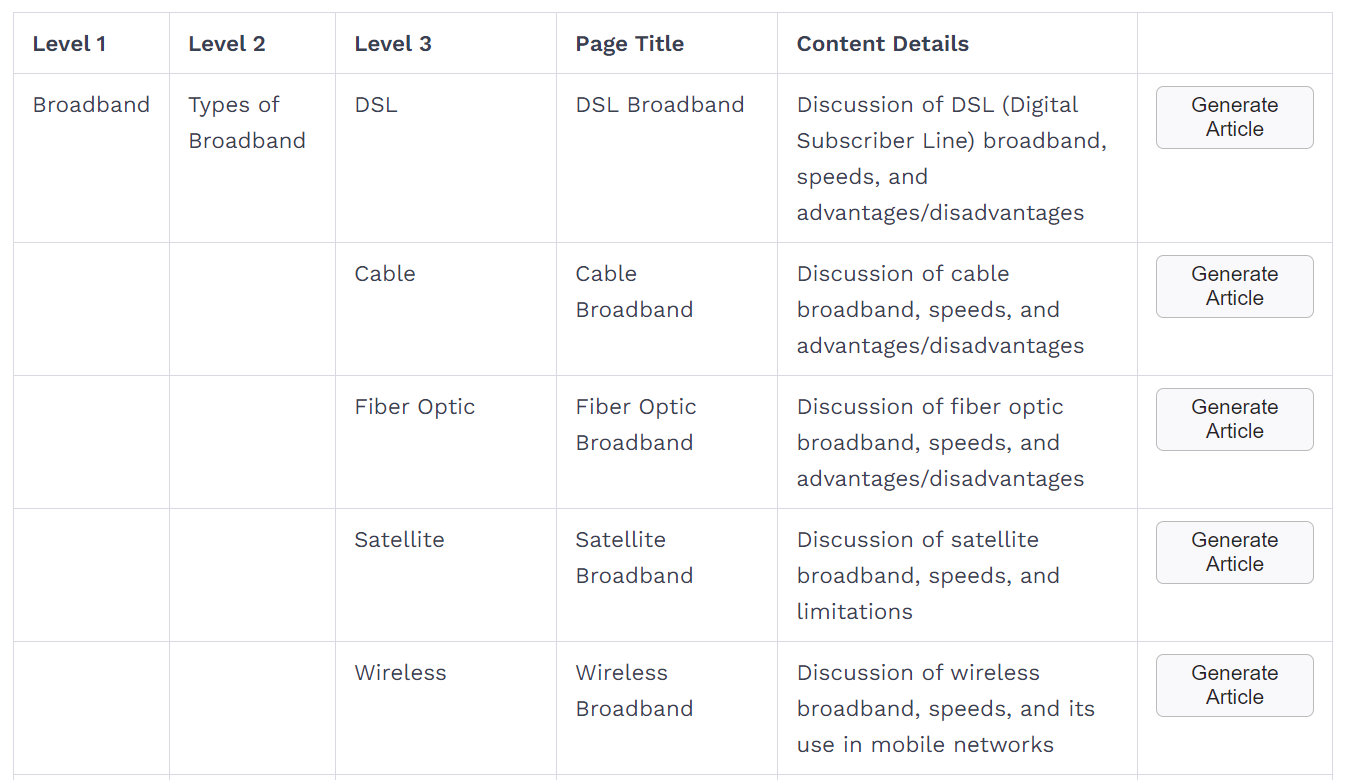 See How It Works
Features
AI SEO Assistant
Our Advanced AI SEO Assistant offers the most popular, highly optimized templates for various SEO related tasks. From generating long form SEO-optimized articles to outlining website structure, and creating comprehensive topical maps, this tool is your comprehensive SEO assistant.
Content Brief Generator
Revolutionize your content planning process. Our Content Brief Generator helps you to create detailed content briefs that outline key points, headings, target audience and more. This eliminates guesswork, saves you time, and ensures your content is perfectly aligned with your goals from the start.
AI Writer
Our AI Writer is your companion in crafting compelling, high-quality content. By generating human-like text that engages and resonates, it helps you captivate your audience and keep them coming back for more.
Effortless Content Creation
Unleash your creativity without the usual time-consuming hassle. Our AI Content Generator automates the content generation process, taking the heavy lifting off your shoulders. Transform your content workflow into a seamless, stress-free experience.
Frequently Asked Questions
Yes, our AI Writer offers a free plan that gives you access to all features. However, there's a monthly limit on the number of words you can use.
A content brief is a document that outlines the key details and objectives for a piece of content. It typically includes content structure, keywords, objectives, target audience and any other relevant information.
How to create a content brief?

Select the "Content Brief" template, enter a target keyword, and click "Generate". Our tool will then create a professionally written, detailed content brief ready to be handed off to a copywriter.
What is AI SEO Assistant?

An AI SEO Assistant is a tool that leverages AI to help with various SEO tasks, such as keyword research, creating topical maps, generating articles, and more. It simplifies and automates many aspects of SEO, saving you time and effort.
Other Tools