An Ultimate AlsoAsked Alternative
KeywordsPeopleUse offers multiple search types, an easy way to organize keywords and create content, and a generous free plan
KeywordsPeopleUse
AlsoAsked
Google Autocomplete
People Also Ask
Semantic Keywords
Reddit and Quora
SERP Analyzer
AI Content Writer
Topic Clusters
Search Alerts
Keyword Lists
Text Editor
CSV Export
API Access
AlsoAsked
AlsoAsked uses People Also Ask as its data source. PAA questions provide better insights into user information intent, and help you to determine what other topics and questions are related to a given query.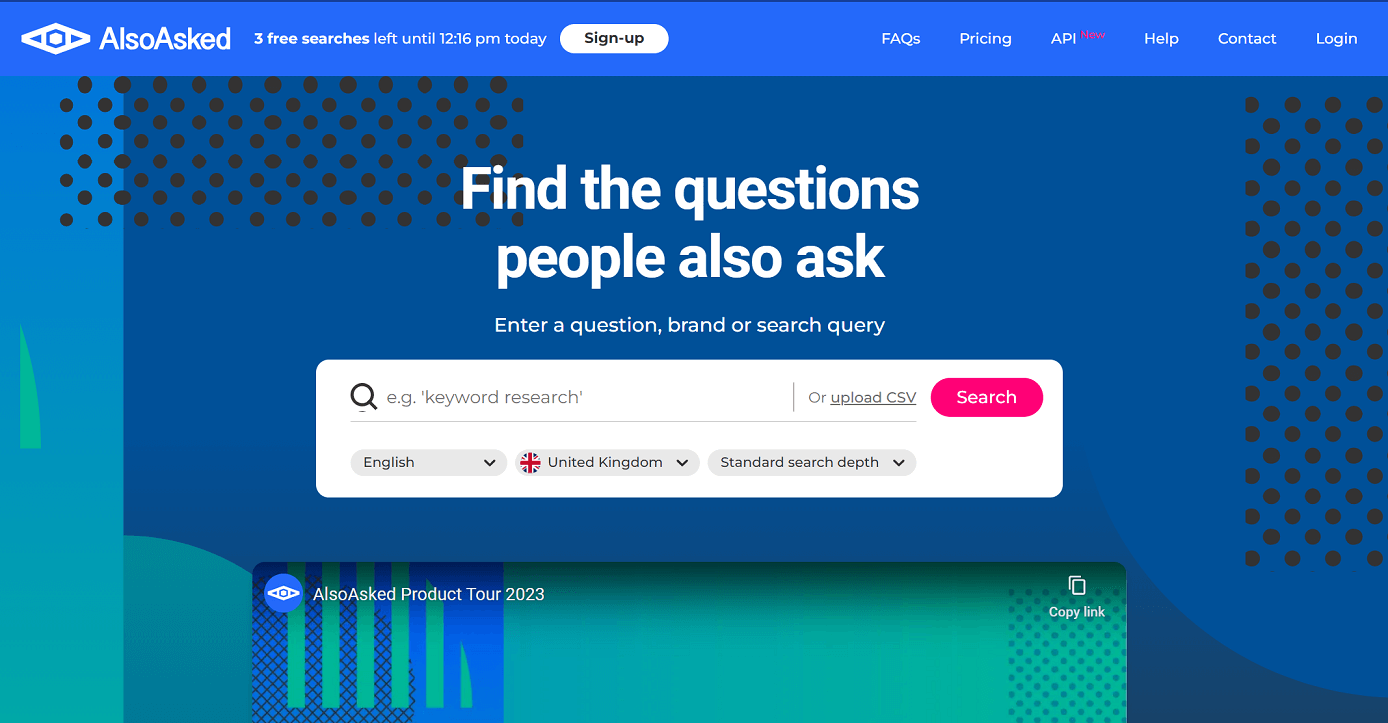 CSV downloads are available on the Lite plan, priced at $29/month, while API access is provided in the Pro plan at $59/month.
AlsoAsked only gives you a list of questions, and doesn't guide you on where to go from there. Reading many questions and trying to group them logically into topic clusters or articles can be overwhelming.
Pros: Access to live People Also Ask data. Available API access.
Cons: No tools for data organization, topic clustering, search alerts, or content creation.
KeywordsPeopleUse
KeywordsPeopleUse not only provides you with Google Autocomplete and live People Also Ask data but also aims to arm you with relevant keywords from all available sources.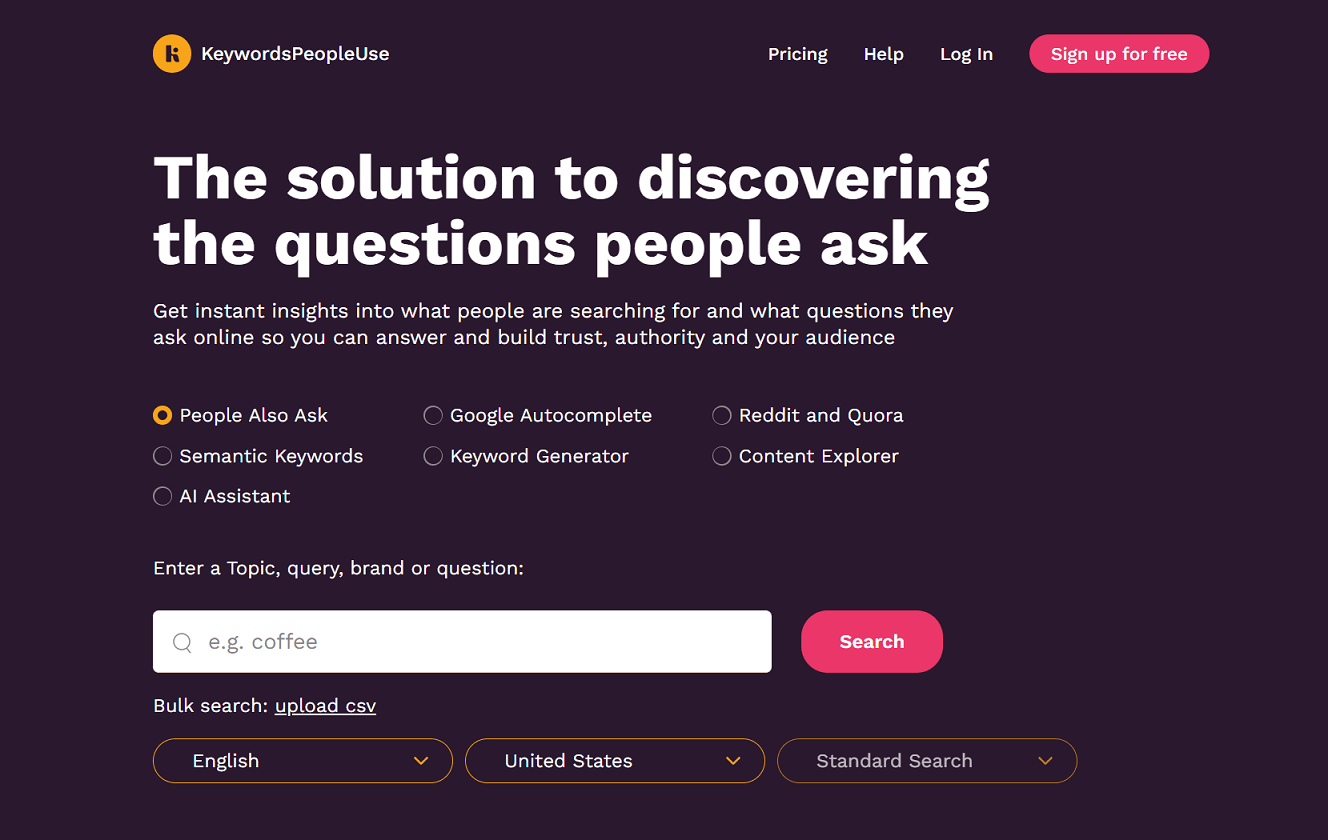 Reddit and Quora questions can be a treasure trove of valuable insights. When unable to find an answer on Google, people usually turn to web forums seeking advice or a recommendation. Such data can help you better understand the needs of your audience and identify any content gaps that exist in the market.
Traditional keyword research tools focus on finding keyword variations that contain the seed keyword. This way, you miss many keywords that are relevant to the topic, have a close meaning, but might be phrased differently. Semantic Keywords is a truly groundbreaking tool that helps you identify these keywords.
The real strength of KeywordsPeopleUse lies in its comprehensive SEO solution, from researching keywords and creating keyword lists to grouping them into topic clusters and generating content. KeywordsPeopleUse also has a built-in Text Editor in case you'd like to make any changes at a later stage.
Pros: Multiple keyword data sources. Comprehensive SEO workflow. AI-powered SEO Assistant templates for common SEO tasks.
Below are the unique features that set KeywordsPeopleUse apart in the world of SEO keyword research tools.
Explore Full Keyword Potential from Multiple Angles
KeywordsPeopleUse provides you with all sources of valuable keyword information in one place ranging from Google People Also Ask questions and search query autosuggestions to content structure of the top performing SERP pages and questions asked online on web forums.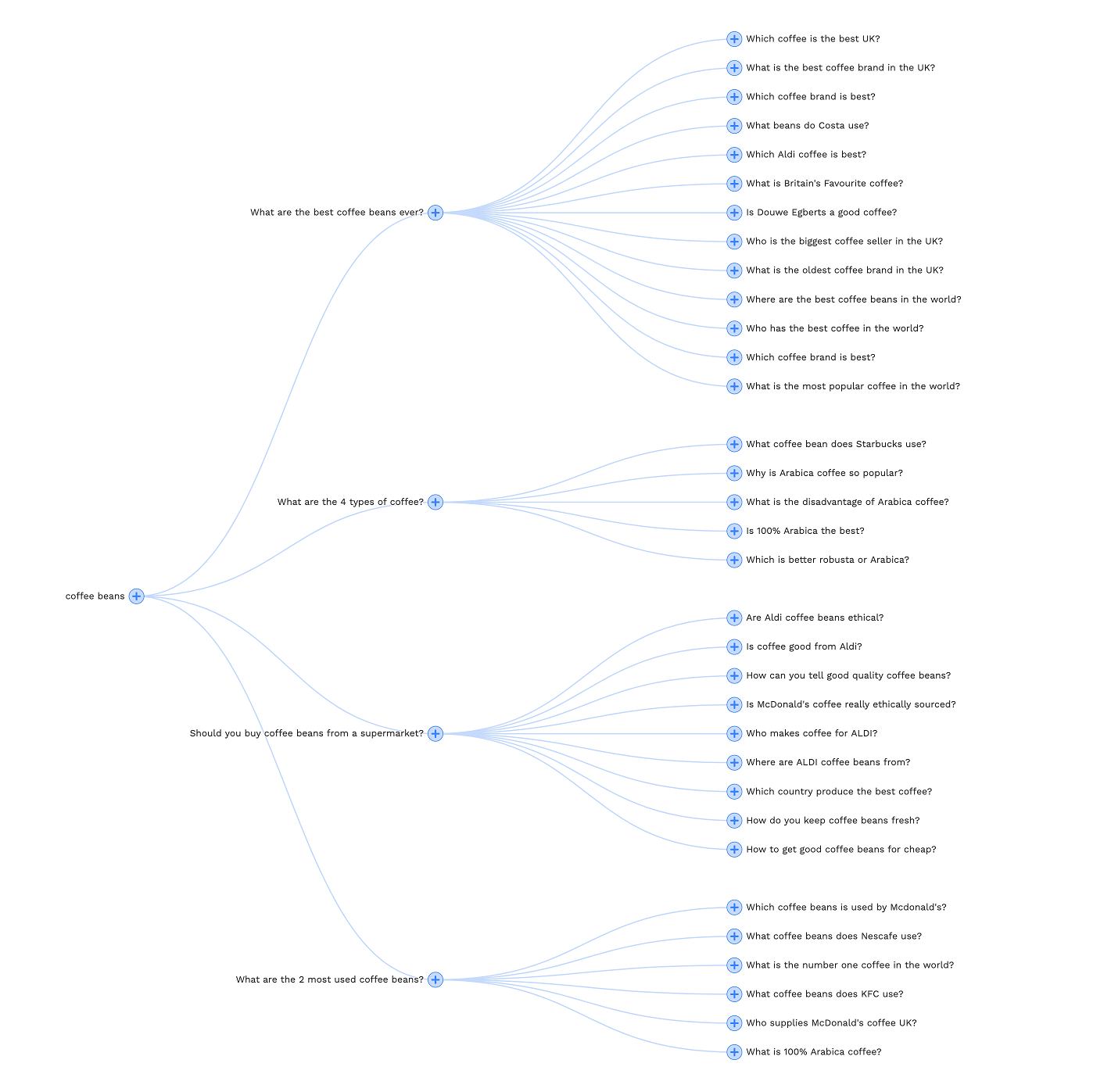 Discover What Your Competitors Are Doing with SERP Analyzer
The SERP Analyzer shows you a content structure for the top ranking pages for any search query. Outrank your competitors with its advanced AI feature for generating content brief and long-form articles.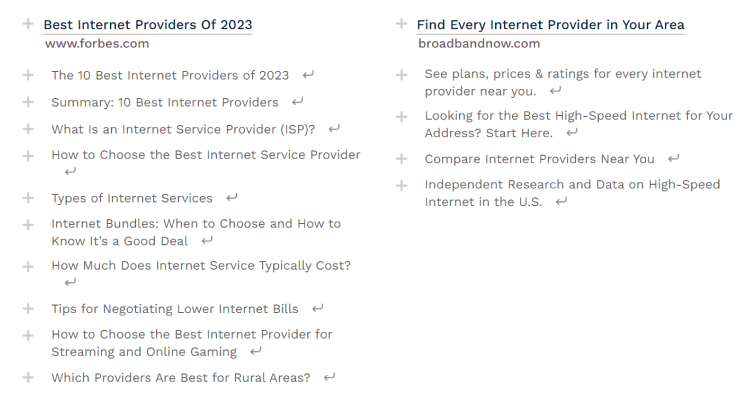 Stay Ahead of the Competition with Search Alerts
Want to quickly spot emerging trends or changes in consumer behavior? Use Search Alerts to have this information delivered straight to your inbox.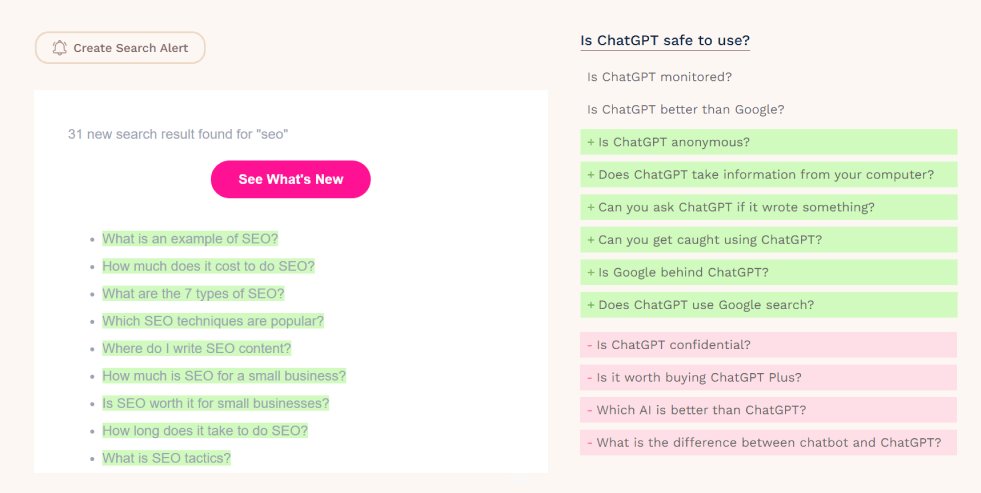 Create Topic Clusters with Ease
Before, creating a topic cluster was a daunting and time consuming task. Today we offer you a solution to automatically create topic clusters from real time Google data. Your users are the best judges when it comes to choosing what content you should create next.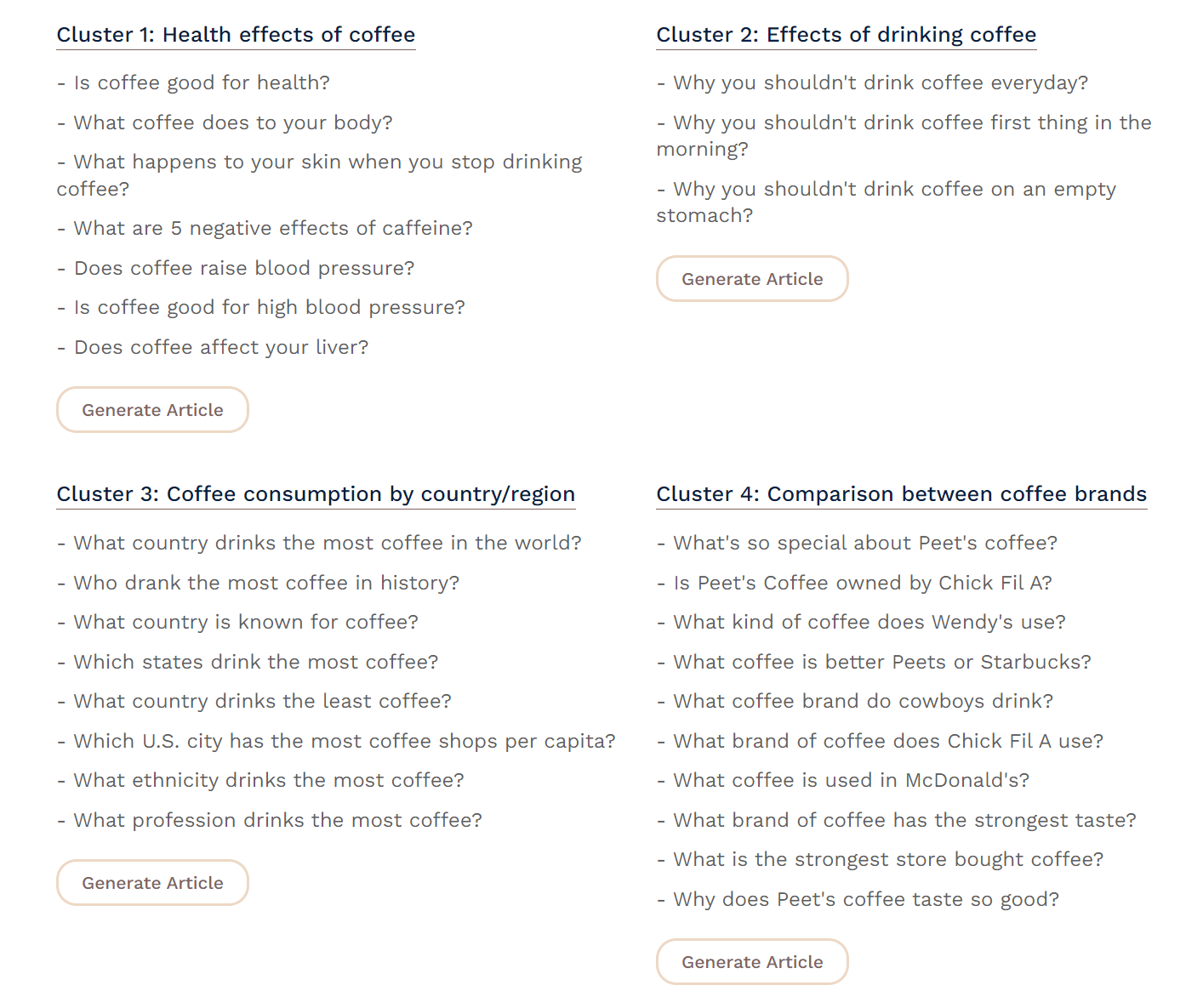 Generate Engaging Content with One Click
In today's highly competitive market, it's no longer enough to create content using plain AI writing tools. Our Advanced AI Content Writer and SEO Assistant suite provides you with well researched and highly optimized templates for various SEO related tasks. It is also integrated into our keyword research process allowing you to use real time data from Google during content creation.