Long-Tail Keyword Generator
Harness the potential of Google autocomplete data, presented in a visually engaging format, to unearth long-tail keywords and enhance your SEO strategy
Featured on




Capture High-Intent Traffic with Long-Tail Keywords
Unearth the power of specificity with our focus on long-tail keywords. By targeting these detailed queries, you can attract traffic that is highly targeted and more likely to convert.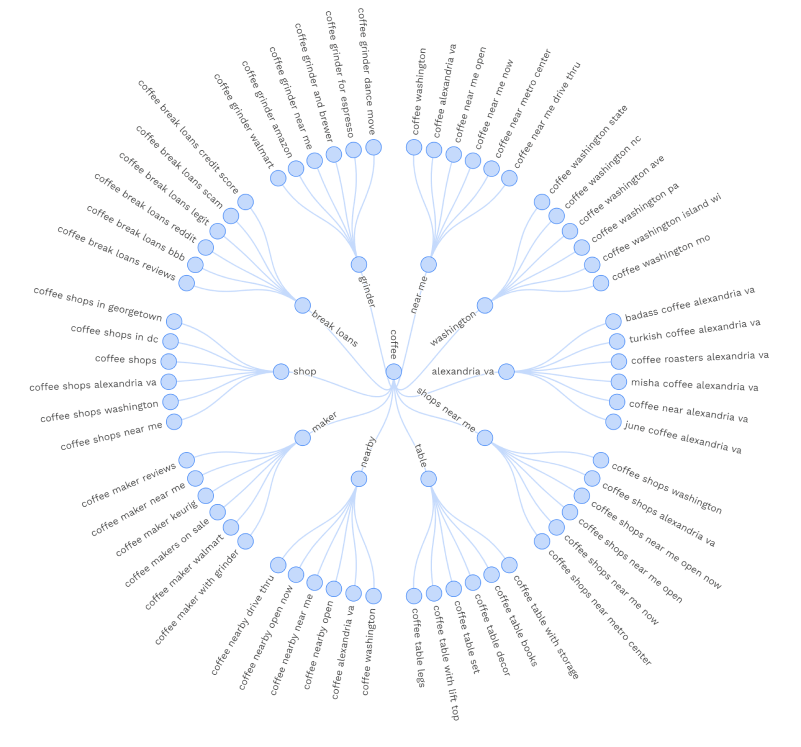 Supercharge Your Niche Site Building
With our tool, cater specifically to your niche with accurate long-tail keyword research. Uncover highly specific search terms related to your niche, helping you craft targeted content that resonates with your specific audience.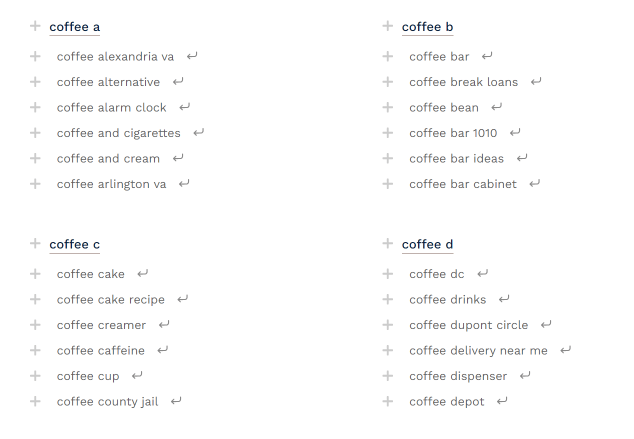 Stay Ahead with Search Alerts
Never miss an emerging trend with our Search Alerts feature. Get real-time notifications when new questions or search queries related to your keywords arise. This way, you're always one step ahead, ready to tailor your content to the latest trends and audience interests.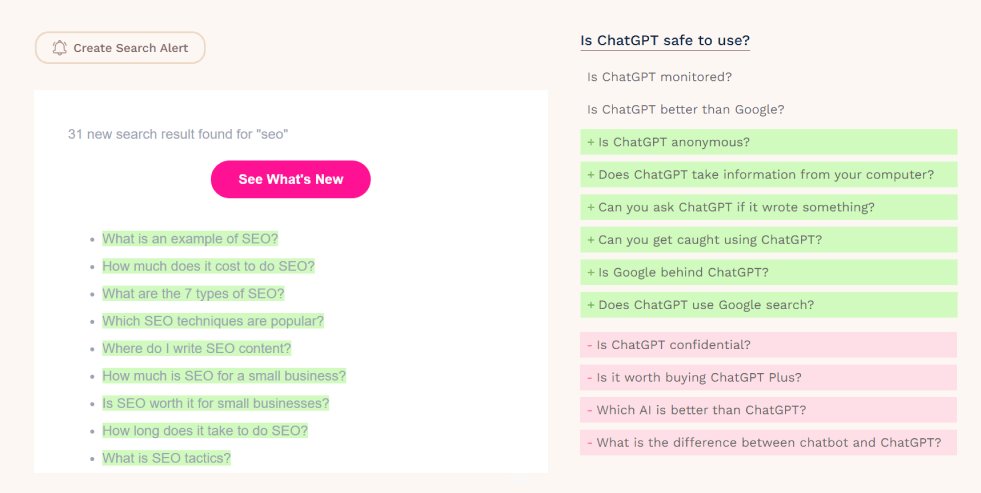 Visually Captivating Analysis
Say goodbye to cumbersome spreadsheets. We offer an intuitive, visual interface that makes data analysis not only easier but more engaging. Whether you're an SEO veteran or a beginner, our tool is designed to be user-friendly, making keyword research accessible to all.
Detailed Insights
Delve deeper than ever before into audience behavior with our keyword research tool. With our detailed insights, you can better understand your audience, tailor your content effectively, and make informed decisions to steer your online presence towards success.
International Data
Our tool provides keyword insights from searches worldwide, allowing you to tailor your content to various regions and languages. With this global perspective, you can effectively connect with diverse audiences and expand your online influence on an international scale.
Features
Long-Tail Keyword Generator
Our tool automatically identifies and compiles long tail search terms from Google's autocomplete suggestions, providing an in-depth understanding of your audience's search behavior.
Keyword Lists
Keep your SEO strategy efficient and streamlined with our Keyword Lists feature. Create, customize, and manage lists of your most valuable keywords, helping you to prioritize your focus and track trends over time.
Exportable Data
Want to take a closer look? You can easily export the data into various formats for deeper analysis or to share with your team.
AI Content Writer
Leverage the power of AI to supercharge your content creation process. Our AI Content Writer feature enables you to generate accurate, engaging answers to queries with a single click. Reduce time spent on drafting and editing, while maintaining a high standard of content.
Bulk Keyword Research
Save valuable time and increase productivity with our Bulk Keyword Research feature. Simply upload a CSV file of keywords, and our tool will do the heavy lifting, scraping Google autocomplete suggestions for all your entries.
Frequently Asked Questions
What are long-tail keywords?

Long-tail keywords are specific, less common but highly targeted phrases. They often have lower search volumes but significantly higher conversion rates due to their specificity.
How to find long-tail keywords?

To find long-tail keywords, use KeywordsPeopleUse Long-Tail Keyword Generator. It leverages Google's autocomplete data to generate a visual map and a comprehensive list of long-tail keywords, helping you discover specific, low-competition terms that your audience is searching for.
How do I find good niche keywords?

To find good niche keywords, consider using our Long-Tail Keyword Generator. It generates both a visual map and a detailed list of long-tail keywords from Google's autocomplete data, helping you discover targeted, industry-specific keywords that can drive more qualified traffic to your site.
Other Tools