Semantic Keyword Research
Generate semantic maps, identify popular queries, questions, and entities related to a topic to elevate your content and boost topical authority
Featured on




Create Semantic Topic Map in Seconds
Find what queries, entities, questions and concepts Google thinks are closely related to a topic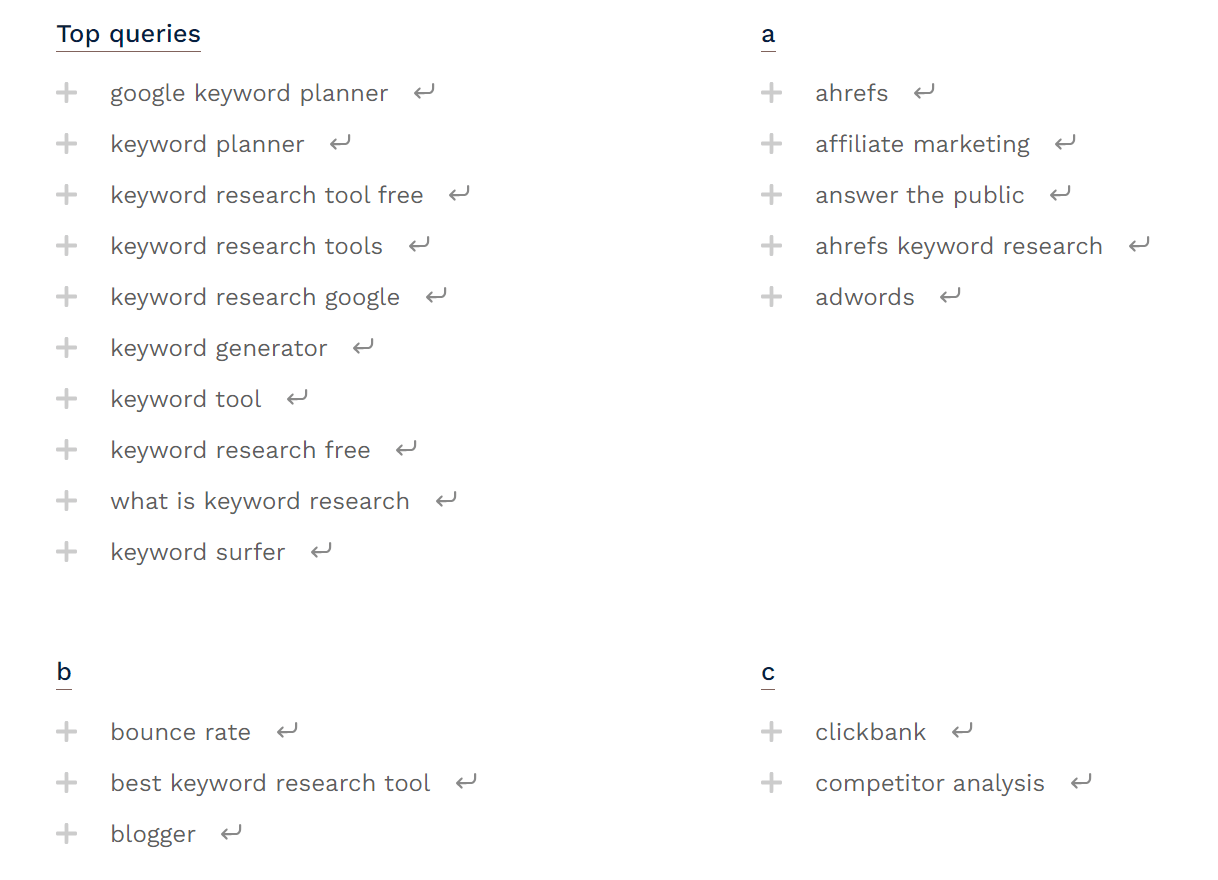 Identify Popular Semantic Questions
Find the most popular questions people ask about any topic using their meaning and not just keywords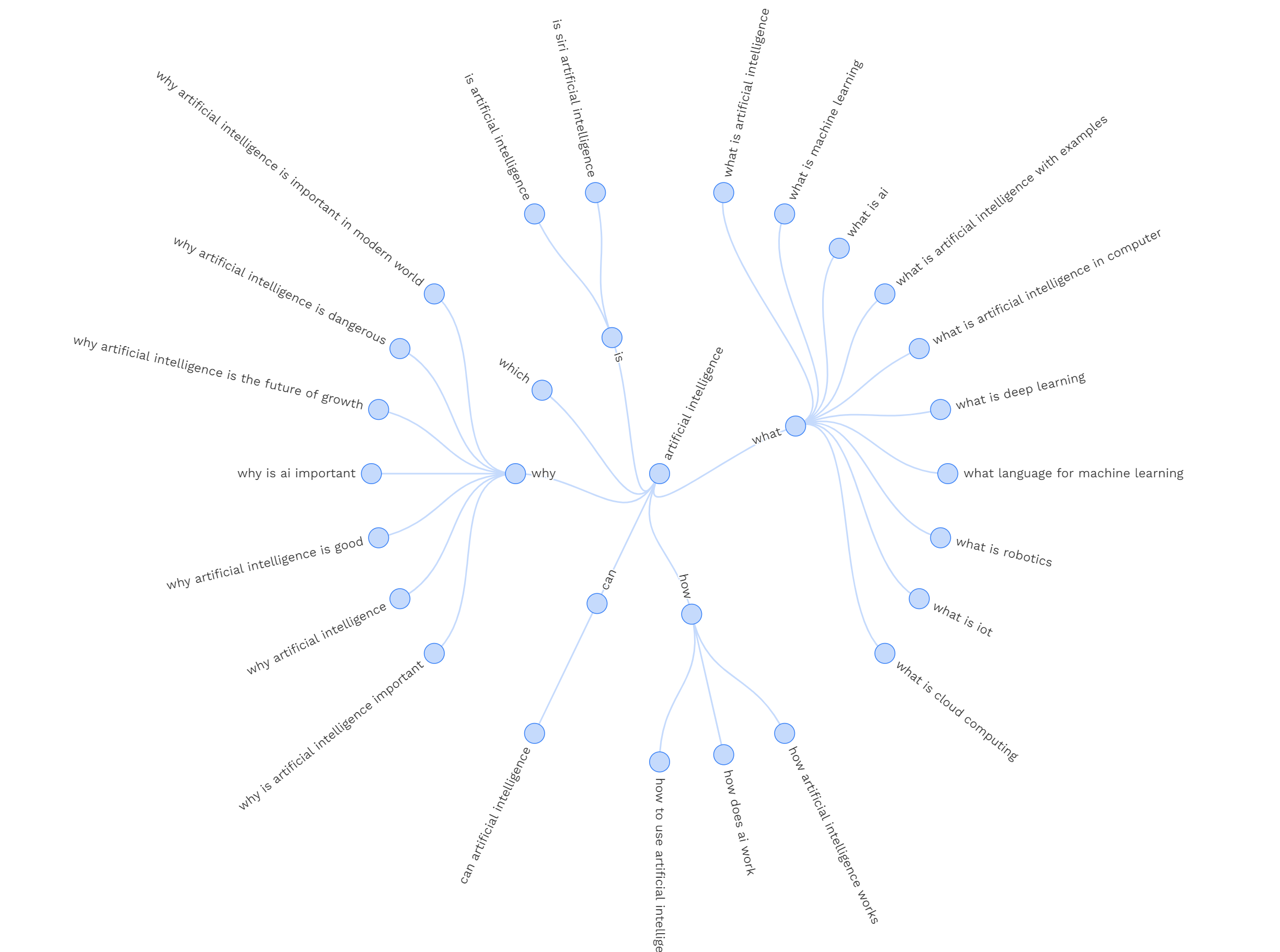 See How It Works
Features
Semantic Keyword Research
Our tool automatically extracts and presents most popular entities, questions and queries directly from Google. It helps you to create a semantic map of a topic, coordinate your content creation process to boost topical authority, and achieve higher visibility
Keyword Lists
Keep your SEO strategy efficient and streamlined with our Keyword Lists feature. Create, customize, and manage lists of your most valuable keywords, helping you to prioritize your focus and track trends over time.
Exportable Data
Want to take a closer look? You can easily export the data into various formats for deeper analysis or to share with your team.
AI Content Writer
Leverage the power of AI to supercharge your content creation process. Our AI Content Writer feature enables you to generate accurate, engaging answers to queries with a single click. Reduce time spent on drafting and editing, while maintaining a high standard of content.
Bulk Keyword Research
Save valuable time and increase productivity with our Bulk Keyword Research feature. Simply upload a CSV file of keywords, and our tool will do the heavy lifting, scraping Google autocomplete suggestions for all your entries.
Frequently Asked Questions
What are semantic keywords?

Semantic keywords are words that have similar meaning or related to the same context. For example, "natural language processing" is related to "artificial intelligence" as they are often used together. Semantic keywords help Google to disambiguate between entities that have the same spelling, but different meaning. In general, using semantically related keywords can signal Google of the quality of a page and the extent to which it covers a certain topic.
Why are semantic keywords important in SEO?

Semantic keywords help search engines to better understand content. For example, the word "python" can mean both a snake and a programming language depending on the context in which it is used. If there are other semantically related words in an article, such as "database" or "API", a search engine may identify that Python means a programming language in this context. On the other hand, if the words like "cobra" or "prey" are used in an article, a search engine may conclude that, in this case, python is a snake. In general, semantic keywords are an indicator of the scope and breadth of content.
Other Tools